Children's Ministry/AWANA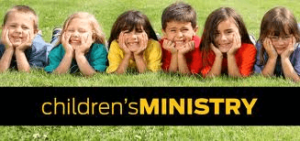 CHILDREN'S CHURCH
Sundays  @ 11 during Morning Worship
Children's Church follows a yearly curriculum for children from 1st to 6th grade.
Link to Children's Ministries Workers page, here.
AWANA
Sundays 4:00 pm to 6:00 pm (during the school year)
The AWANA ministry is an age-graded program for children two years old through junior high. The ministry consists of three components. First, the children work through handbooks and earn awards for Scripture memorization. The second component is a time of fun and games where they are led in structured games that teach teamwork and fair play. The third component is a large group Bible study where the children are taught principles for life from God's Word.
Please click the link below to download the AWANA REGISTRATION FORM (PDF or Word Doc) and follow the instructions for submission.