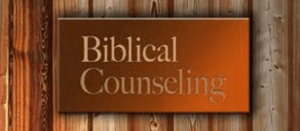 The Edgewood Counseling Ministry offers a biblically-based approach to healing and restoration through the inspired and inerrant Word of God. We are a Christ-centered ministry founded primarily on Galatians 2:20,Ephesians 4:11-16, 2 Corinthians 1:3-7, and 2 Timothy 2:2.
Our goal is to help people deal with personal and interpersonal problems. The primary tools used in counseling are biblical truths from the inspired Word of God and guidance from the Holy Spirit.
Our perspective is that a spiritual issue underlies every problem; therefore, we focus on the spiritual transformation of the individual through teaching an individual their identity in Christ and the central message of the cross as the primary means of healing.
Counseling services are administered in a caring manner to those who are hurting or who are in the process of healing so that individuals and couples can work through the issues in their lives, come to identification with Christ, and learn to walk in victory. We offer:
Individual Counseling
Marital Counseling
Premarital Counseling
For more information about counseling please call the church office Tuesday-Friday 8:30 am to 1:30 pm. 919-471-2664
"Then Jesus said to those Jews who believed Him, "If you abide in My word, you are My disciples indeed.And you shall know the truth, and the truth shall make you free. . . Therefore if the Son makes you free, you shall be free indeed." (John 8:31-32, 36).